About Hadas Partners Management Consultants Inc.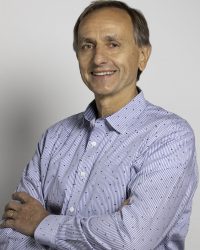 Peter is a management consultant specializing in Organizational Change Management and Change Leadership. He has over 20 years' experience working with large Global and Canadian corporations leading change as part of multi-million dollar transformation projects. Peter's success has come from quickly developing an understanding of his clients' businesses and developing a change management plan tailored to their change objectives. His focus is on developing practical solutions that take into account the company's culture and financial constraints. To that end, he has been recognized for developing creative solutions to boost leadership buy-in and employee adoption. Peter's strength is his ability to work closely with executive sponsors, business managers, project managers and staff to execute the change management plan on time and budget.
Specialties: Business Transformation, Organizational Change Leadership, Organizational Change Management, Organizational Development, End User Adoption, Communications, Training, Organizational Design, Job Design, Facilitation. Consulting experience working for major clients in Health Care, Public Sector, Pharmaceuticals, Energy & Utilities, Retail, Financial Services, Distribution and Consumer Goods industries.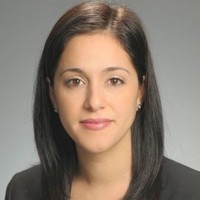 STRATEGIC ADVISOR &
ORGANIZATIONAL EFFECTIVENESS
Alicia is an organizational effectiveness and talent management professional with over ten years of experience in providing balanced and pragmatic organizational effectiveness (OE) and organizational change management (OCM) solutions for business transformation projects.
She has successfully developed and implemented numerous, large-scale OE initiatives impacting thousands of employees. She is known for her dedication and passion, particularly towards matters that impact stakeholder engagement, employee experience, and development. Alicia has a well-earned reputation for building collaborative partnerships across business units in order to shape OE and OCM solutions that are realistic, actionable, and sustainable.
Specialty Areas: organizational development & effectiveness, change management, performance management, coaching, employee experience, recognition, leadership & talent development, talent assessment, succession planning, career management, facilitation.
Gord
Macilquham
PMP CMC, CMP4>
STRATEGIC ADVISOR
OPERATIONS
Gord MacIlquham is a certified Project Management Professional (PMP) and Management Consultant (CMC), Change Management Professional (CMP) and principal of TRAM Associates Inc. Having over 25 years of progressive senior management, consulting and sales experience in the Financial Services, Government & Direct Marketing Industries he has spent over 20 years building a very successful Program/ Project, Change Management & Client Services consulting business with some of the largest, complex and highly regulated organizations in Canada.
Gord is a sought after program manager, senior advisor, coach and mentor who leverages his experience in Team & Relationship Building, Strategic Thought Leadership, People Management, Communications, Organizational Transformation, Change Management and Process Improvement to integrate People, Process and Technology. His expertise has been developed leading and managing multi-million dollar mission critical Programs/Projects, designing implementation Governance, augmenting Program/Project best practices and leading large cross functional (Business, Corporate & Technology) and transformational teams at all levels of an organization. Gord's skills are in demand for rescuing projects in distress, building businesses and accelerating their growth, and managing transformational change within existing businesses.
As a part-time instructor for the Project Management Institute, Gord was also part of the pilot "New To Canada" program delivery team supporting Acces Employment (a not-for-profit charitable organization) involving the introduction of the PMP certification program. He was also one of the co-founders of "Vets2PM Canada", a Canadian Military Veterans transition program that introduces Project Management as a viable civilian career opportunity.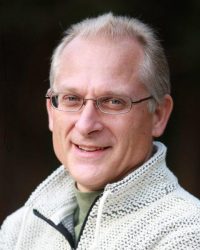 Tim Ragan refers to himself as a "business engineer": an engineer by training who early in his career fell in love with business.
Tim earned his spurs as a CEO of a 25 person startup, through working in large multinational businesses and with small and medium sized enterprises (SMEs). He chose to focus on working with SME business leaders where the results of their combined efforts are more immediate and impactful.
His work fascination lies in driving improved performance by combining strategic clarity and alignment, business process simplification, and people development.
Tim has been consulting for almost two decades within the SME space — companies from a few dozen to a few hundred people. He is the co-developer of our Business Reinvention Bootcamp for SME businesses looking to reinvent their businesses and thrive in the face of Covid.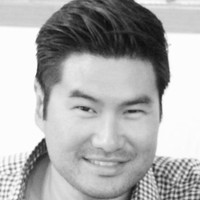 STRATEGIC ADVISOR
BUSINESS GROWTH
A Business Transformation and IT professional with over 18 years' experience in GDM (Global Delivery Model) program management, business engineering, management consulting and account management.
Mr. Thung has hands on experience in developing and implementing long term strategies for clients in multiple industries (Loblaw, Canadian Tire, Bell, SaskTel, Hydro One, US Cellular, Weston Bakeries, The Beer Store and Canadian government).
Mr. Thung established program management governance and process based on PMLC, SDLC and Agile principles to successfully deliver multi-million dollar programs.
Maximize the ROI of your business transformation project.
Schedule a free consultation with Peter.
1. Invest 30 minutes to meet change management coach Peter Hadas.
2. If you like what you hear, accept our offer to connect again, for a complimentary, facilitated 60 minute individual or team coaching session.
You will learn how to ask the right questions. And what to do with the answers.
Get some expert support for your change challenge.
Book your free session now!
Everything You Need to Reach the Next Level
When you need a Partner for your Transformation, we're here for you.